Boss Lighting provides safe explosion proof lighting fixtures that deliver the quality, durability, and safety for your Class 1 Division 1 and 2 hazardous locations.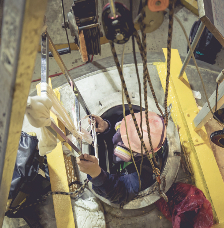 Confined Space Entry
Our explosion proof lights are safe, durable, and will light up your confined space work areas. Over 40 years of explosion proof lighting experience in all industries.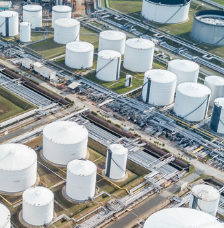 Tank and Vessel
Your tank and vessels are no match for our explosion proof lighting products. We have string lights, rope lights, scaffolding lights, magnet mounts, cart mounts, and more!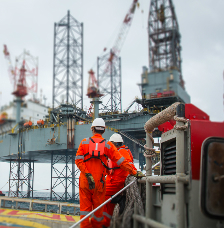 UL Certifications & Safety
Boss is widely known for our work with safety standards and UL certifications. UL validates our explosion proof lighting, environmental health and sustainability.
Featured Explosion Proof Lighting Products
Explosion Proof Lighting 
Information about Boss Explosion Proof Lighting:
Explosion proof lights are considered safe and are designed specifically for the hardest environments. Boss offers a large variety of explosion proof lights deemed safe for confined spaces, tanks, and vessels. Our products put out a high illumination of light and are UL approved.
A hazardous location is defined as a place where concentrations of flammable gases, vapors or dust occur. Electrical equipment that must be installed in such locations is specially designed and tested to ensure it does not initiate an explosion, due to arcing contacts or high surface temperature of the equipment. Explosion proof lighting that can be used in a range of settings is not necessarily the same as hazardous. For instance, explosion proof can be used in commercial kitchens to avoid accidents caused by shattered light fixtures.
A few common applications for this type of fixture includes fabrication workshops, industrial settings, laboratories, and warehouses. The use of this fixture ensures a safe option which will not shatter under extreme conditions which is ideal for such tough settings.
Scroll down to the bottom of the page to see detailed descriptions of all divisions, zones, and classifications of hazardous areas.
Everyone in construction and industrial industries should seriously take a close look at Boss Lighting. We used them before on different projects and it's a cost savings if you want to stay in you're budget with the right product.
Proper lighting is extremely important for a variety of reasons. It helps you perform work and complete tasks by ensuring you can always see what you are doing. It keeps you aware of your environment and improves safety. Best of all, it provides a more comfortable atmosphere that will help you feel less stressed. Light fixtures are an electrical appliance, however, and can be dangerous in some locations. Stray sparks can set off a buildup of flammable gasses and materials, which is why having explosion proof lighting is important. We have several fixtures that will give you great lighting while also allowing you to take your mind off your hardware. Our lighting solutions use powerful LED technology to help create widespread illumination while minimizing risk.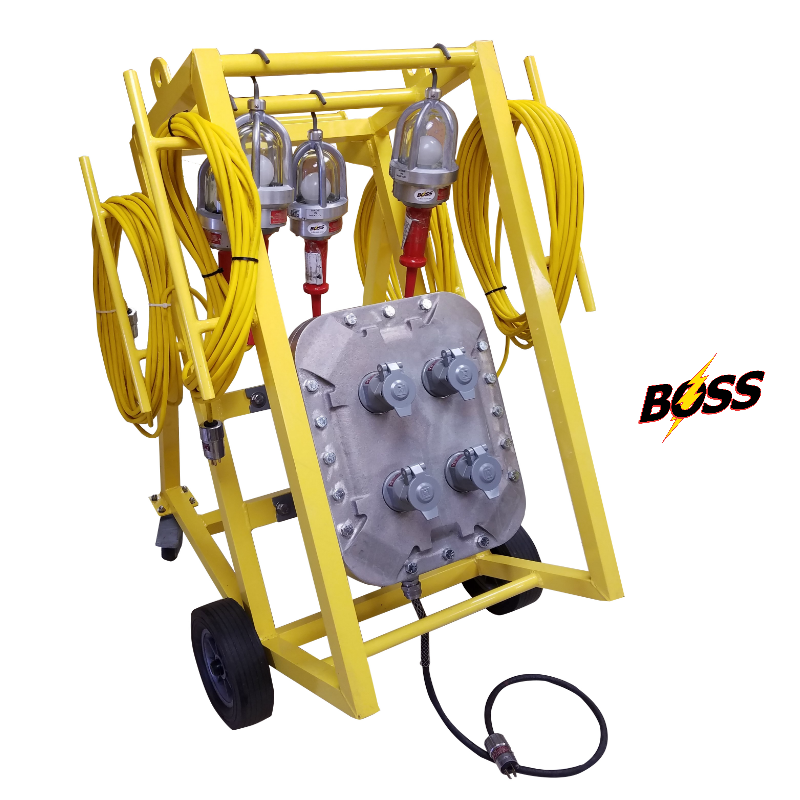 LEDs are more efficient and more powerful, with great performance that will also lower your power bill. Also, their durable construction ensures they are perfectly safe in any environment. Not only do these options provide less hazard themselves, they can be contained in very durable housing that ensures they are protected from the gas, debris, and other elements of the environment while the environment is also protected from them. When shopping for this type of fixture, we are your one-stop source for all the best the market has to offer. Made with the highest standards of construction and quality, these fixtures will perform at the capacity required for the toughest environments.
Each of these explosion proof lighting fixtures is classified by which areas it is best suited for. Check out our zoning information at the bottom of the page to make sure you get the right match for the area you intended to work in. This will ensure you get light fixtures with the reliability you need.