LED Industrial Rope Lighting – 120V Industrial LED Rope Light
Designed for heavy duty and rough service applications, this new 120 volt LED rope light will exceed performance expectations. The long life, low maintenance requirements, and low cost for rental or purchase makes this portable industrial LED rope light the only choice for your temporary lighting needs.
SUPER BRIGHT: Use high quality chips which is much brighter and more durable than normal chips. It's safe, solid with extremely high bright light transmittance.

ENERGY SAVING and ENVIRONMENTAL PROTECTION: Save more than 80% electricity, It's much lower consumption comparing with traditional halogen lamps.


EXCELLENT HEAT DISSIPATION: Sleek and lightweight design to increase air contact area and speed up heat dissipation without any security risk.

PERFECT FOR OUTDOOR : Waterproof  to allow you to work long time outdoors and withstand a storm after repeatedly outdoor test. Ideal for outdoor and indoor use, construction, turnarounds, special events, and more.
Learn more about hazardous location ratings with our simple classification and ratings sheet.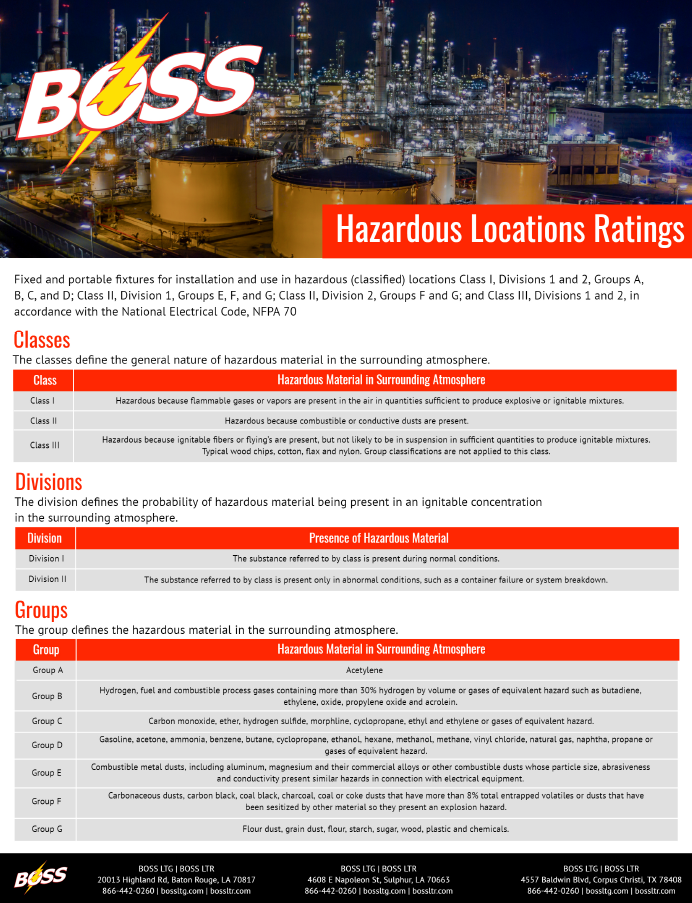 View More Available LED Rope Light Sizes and Voltage Options – 12V & 120V Industrial LED Rope Lights
Boss offers LED, incandescent, and fluorescent portable explosion proof work lights, task lights, and speciality built applications. View our selection of hazardous location explosion proof lighting below: